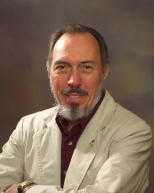 Guest Speaker:
JP is an experienced speaker for both large and small audiences on a variety of topics, including:
| | |
| --- | --- |
| • | Verification Audits: Checking products, services and processes: There are probably many more product, service and process audits conducted than system audits.   Since a process audit may include a product or service audit, I have called the combination, a verification audit. Verification audits are part of what Joseph Juran called the "little q" (quality control, tactical tools) as opposed to the "big Q" (quality assurance or management systems). System thinking is very important but we cannot lose sight of the everyday tools necessary to ensure processes are controlled and risks minimized.  Supply chain management, outsourcing, process/product complexity and sophistication, global economies, and risk of field failures, have all increased the need for ongoing verification. |
| • | Auditing Principles: In Auditing as in Life: This presentation is a review of auditing principles as stated by ISO 19011, the international guidelines for management system auditing.  Principles are the fundamental truths or laws that everything else is based on. They can be thought of as core values. If you don't know anything else about ISO 19011, you should remember the auditing principles.  During the presentation we will link the auditing principles to auditing process activities and everyday life situations.  The principles are: 1) Ethical conduct – be honest and do the right thing, 2) Fair presentation – be evenhanded when reporting results, 3) Due professional care – do what is reasonable and normally expected, 4) Independence – avoid conflicts of interest to ensure your integrity and 5) Evidence-based approach – investigate and report the facts. |
•

E-Auditing Guidelines to Improve Efficiency and Maintain Credibility: During the presentation we will discuss guidelines and the lack of them for using electronic communication tools (e-audits) as part of the auditing process. The pros and cons of conducting e-audits and their consequences will be discussed. There are situations when e-auditing techniques are more efficient and other times they may be less efficient and even lead to questionable audit report conclusions. In this presentation we will explore e-auditing practices to help organizations make informed decisions regarding their use

•

Continual Improvement Assessment (CIA): Promoting and Sustaining Business Results: The talk is a management strategy to sustain and promote improvement. There are 4 advanced assessment techniques that can be used to monitor, promote, and maintain a continual improvement program that ensures value-added results. Continuous correcting is not the same as continuous improvement. Learn the difference between necessary, value-added, and superficial improvements. Results come from checking, not expecting. Topics include: Continual Improvement; Verifying Continual Improvement; Process Auditing for Continual Improvement; Reporting Performance and Wealth; Auditing for Performance Gaps; and Self-Assessment Perception Surveying. JP has authored a book by the same name.

•

After the Audit: Continual Improvement from the Audit Process: The talk is about closing the loop on the audit process to ensure organizations benefit from the audit process. Learn techniques for ensuring effective corrective action from audit findings. If your organization is not benefiting from process/ system audits, why do them? Topics include: effective audit finding statements, audit function improvement process, linkage to business needs, and determining effectiveness of actions taken. JP has authored a book title: After the Quality Audit: Closing the Loop on the Audit Process.

•

12 Ways Audits Can Add Value: The talk is about how process and system audits can contribute to performance improvement and enhance organizational effectiveness, efficiency, and competitiveness. Organizations should demand more of their audit program resources. The audit program can move beyond compliance and support top management in a proactive quest for improvement. For this presentation I assume that improvement is desirable. Topics include 12 action items for supporting management's need to monitor, promote, and sustain improvement programs. The talk includes entertaining group exercises.

•

Speak up for improvement: Being a Vancour: This talk focuses on promoting and utilizing those who are willing to speak up about performance weaknesses, ineffectiveness or inefficiency. It is about transforming the 'don't rock the boat' culture to a culture which promotes listening and improving the organization from within. People who provide feedback in a positive and value-added manner should be recognized and rewarded. The old saying: "see no evil, hear no evil, and speak no evil" must be replaced with "See it, Know it, Say it" to ensure organizations glean the information they need to improve and stay competitive. The transformation can start by characterizing those who speak up for good by calling them vancours. Finding and fostering vancours may be the missing link for the achievement of continual improvement. Topics include: Speaking up Sucks: Whining & Griping; Being a Vancour; Managing and Promoting Vancours. The talk includes entertaining group exercises.

<![if !supportMisalignedColumns]>
<![endif]>
Perhaps you would like to combine a dinner speech with a one day seminar.